Buy WORKYQUAD SSQ Series Skid Steers
Small size and perfect reliability, these are the SSQ models strengths. With the all new Skid Steers the old way of hard back breaking labour is a thing of the past which become an old memory. Work smarter and not harder contact our friendly sales team today to find out more about the revolution which is WorkyQuads.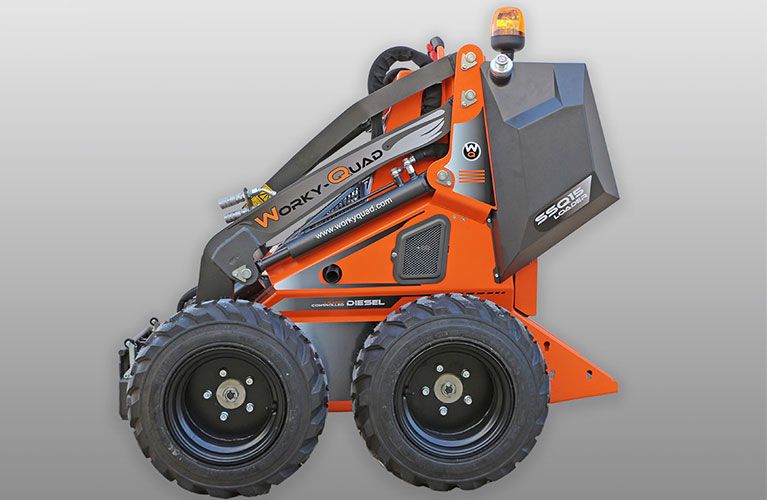 SSQ 15D - Remote Controlled
Mini Loader
The SSQ 15D - Remote Controlled is perfectly suitable for construction where operators just aren't allowed due to health and safety risks associated with certain sites and situations. The machine being remote controlled means the operator can work safely without risk of injury and comply with safe working practices.
340kg Lifting Capacity

14.6hp Diesel Engine Power

25.61 lt/min Flow Rate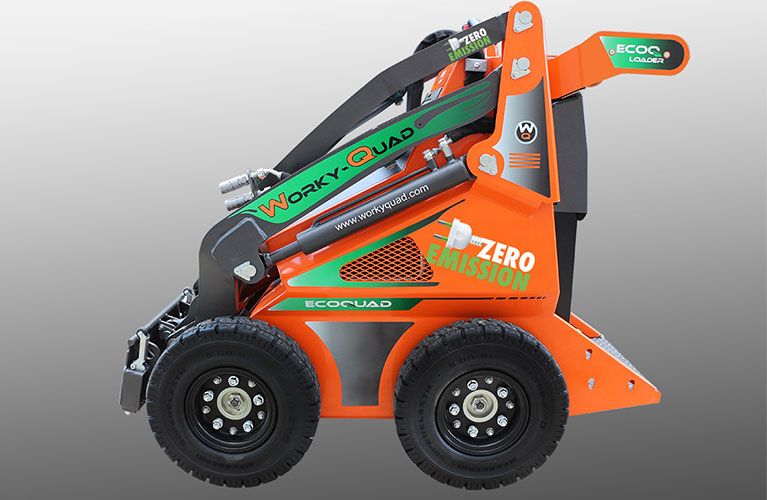 SSQ Fully Electric EcoQuad-S
Mini Loader
The SSQ EcoQuad-S is the fully new fully electric machine with a run time of up to 7 hours. The machine has been designed to fully respect the environment while allowing the ability to be used in smaller areas, perfect with enclosed areas with little or no ventilation. All the with the flexibility to fit through a 74cm wide gap!
450kg Lifting Capacity

5.7kw Electric Motor Capacity

20 lt/min Flow Rate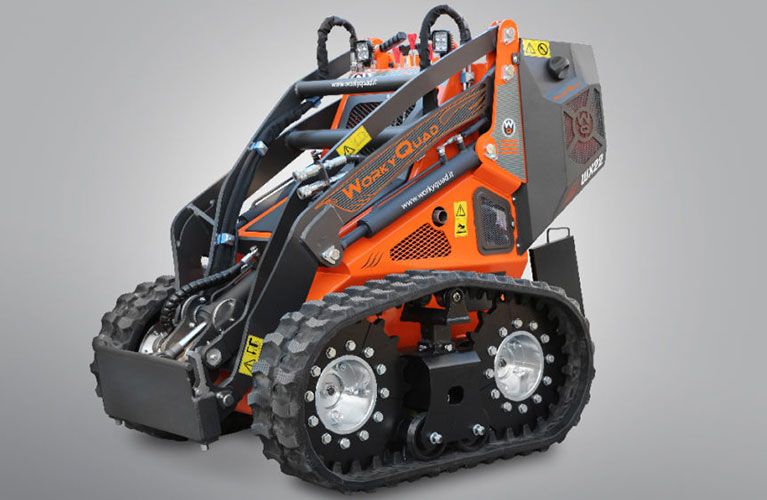 WX22 WORKYTRAX
Mini Loader
The WX22 has been designed for the professional who need to move in small spaces and at the same time have a reliable machine capable of tracking through most rugged and muddy terrain. This machine is equipped with a generous and powerful 22hp two cylinder air cooled Honda petrol engine.
350kg Lifting Capacity

22.1hp Engine Power

35 lt/min Flow Rate