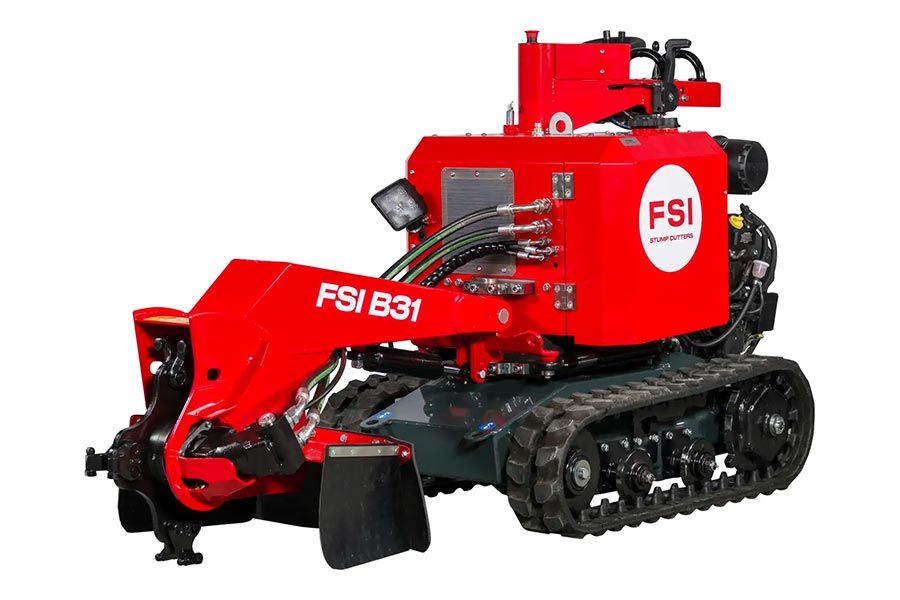 FS1 B31 - SPECTRUM PLANT
RAISING THE BAR
The FSI B31 is a compact machine with excellent manoeuvrability, easy to use controls, a large working area and no daily maintenance.
74cm WIDE - Allows the stump cutter to pass through narrow gates and passage ways we ease.
NO DAILY MAINTENANCE - New closed bearing housing lubricated from the factory ensuring 1000 hours of continuous service.
EASY LIFITING - Easily accessible lashing and lifting for fast and secure transportation.